Companies that provide local and intrastate moving services must meet all the general business, equipment and vehicle licensing requirements as well as maintain state-mandated insurance for both business and workers compensation. The local and intrastate moving regulations for North Carolina are provided on this page.
IAMTrusted and IAMX-Validated movers have their documentation or direct resource links (backing up their listed years in service, association memberships, quality and compliance qualifications) available for your own verification at IAMTrusted.org. Validation for local and intrastate compliance can be viewed by clicking the "Intra Lic" link in the respective company listing.
This page is sponsored by: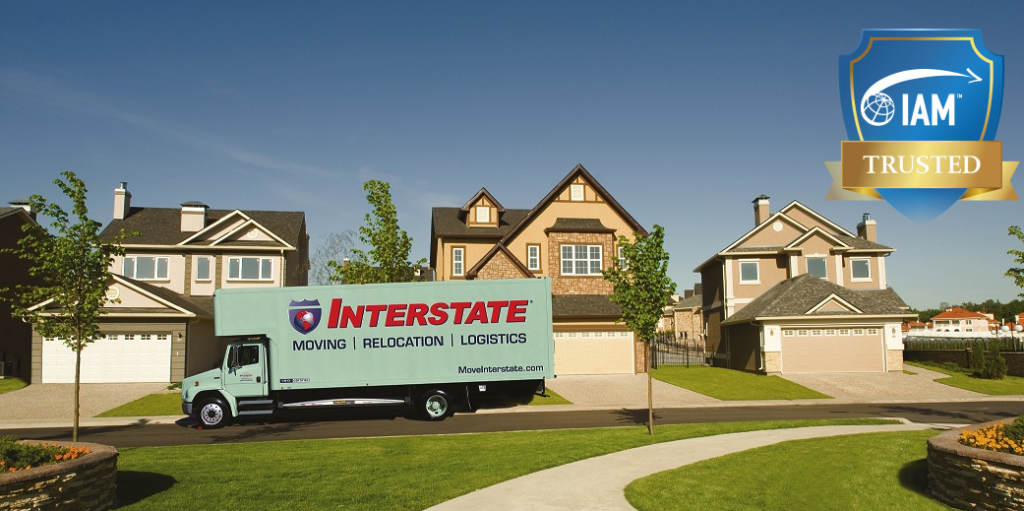 North Carolina State Compliance
Status: Regulated
Regulatory Oversight: North Carolina Utilities Commission
NCUC Website: https://www.ncuc.net/Industries/transportation/transportation.html
Household Goods Movers
The Commission regulates the transportation of household goods (HHG) within North Carolina. A HHG mover is required to obtain a Certificate (C-#) from the Commission to engage in the intrastate transportation of HHG, as defined in Commission Rule R2-37. As part of the regulatory process, HHG movers are required to abide by the provisions of the Maximum Rate Tariff (MRT) issued by the Commission. The MRT governs such moves within the state and provides: (1) the maximum rates which can be charged; (2) all rules and regulations pertaining to such moves; (3) all forms which must be used for the move; and (4) an informational booklet for the consumer, Moving in North Carolina, Your Rights and Responsibilities, which the HHG mover is required to provide to potential customers.
If you pay someone to perform a move in North Carolina, whether the move is across town or across the state, the move is probably regulated by the North Carolina Utilities Commission (Commission). Intrastate household goods movers operating in North Carolina must have a certificate ("C" number) issued by the Commission. Such certificated movers are required to have insurance, to meet other consumer protection requirements, and to comply with the provisions of the Maximum Rate Tariff (MRT). [Note: Interstate shipments, international shipments, government and military moves, commercial moves (offices and equipment), and new furniture/retail deliveries are not under the Commission's jurisdiction.]
The Commission issued the MRT to establish the maximum rates movers may charge their customers for the services they render. The tariff also provides the forms which must be used and the information which must be given to each customer, as well as the rules and regulations governing these moves. To view the MRT, use this link.
BE SMART! HIRE A COMMISSION-CERTIFICATED MOVER. Minimize the risk of moving-day delays, damages, inflated charges, or loss of your possessions by hiring a legal (certificated) mover. To access a list of legal movers in North Carolina, please click this link. The list is updated monthly. Subsequent canceled, suspended, and newly-issued certificates will not be reflected in the list until the next update. If you want to check a mover's current status, call 919-733-7766.
The Commission requires movers to carry a minimum amount of $50,000 for cargo insurance. If you believe that your shipment has a value greater than the $50,000 amount of insurance coverage required by the Commission, you may want to request written verification of additional coverage from your mover to ensure your shipment will be adequately covered.
The Maximum Rate Tariff establishes "maximum" rates a mover can charge; however, you and the mover are allowed to negotiate moving rates that are lower than the established maximum rates.
Sometimes customers encounter movers who do not have a certificate from the Commission. Such uncertificated movers may not realize that intrastate household goods moving is a regulated activity. Please let us know if you encounter someone offering intrastate household goods moving services who is not on the Commission's list: 919-733-7766.
NCUC – Moving 101 – A Consumer's Guide
NCUC – List of Certified Household Goods Carriers
NCUC – Maximum Rate Tariff No. 1
NCUC – Complaints Page
NCUC – Formal Complaint Process
Consumer Information
North Carolina Utilities Commission
430 North Salisbury Street
Dobbs Building, 5th Floor
Raleigh, NC 27603-5918
Tel: 866-380-9816