Companies that provide local and intrastate moving services must meet all the general business, equipment and vehicle licensing requirements as well as maintain state-mandated insurance for both business and workers compensation. The local and intrastate moving regulations for New York are provided on this page.
IAMTrusted and IAMX-Validated movers have their documentation or direct resource links (backing up their listed years in service, association memberships, quality and compliance qualifications) available for your own verification at IAMTrusted.org. Validation for local and intrastate compliance can be viewed by clicking the "Intra Lic" link in the respective company listing.
This page is sponsored by: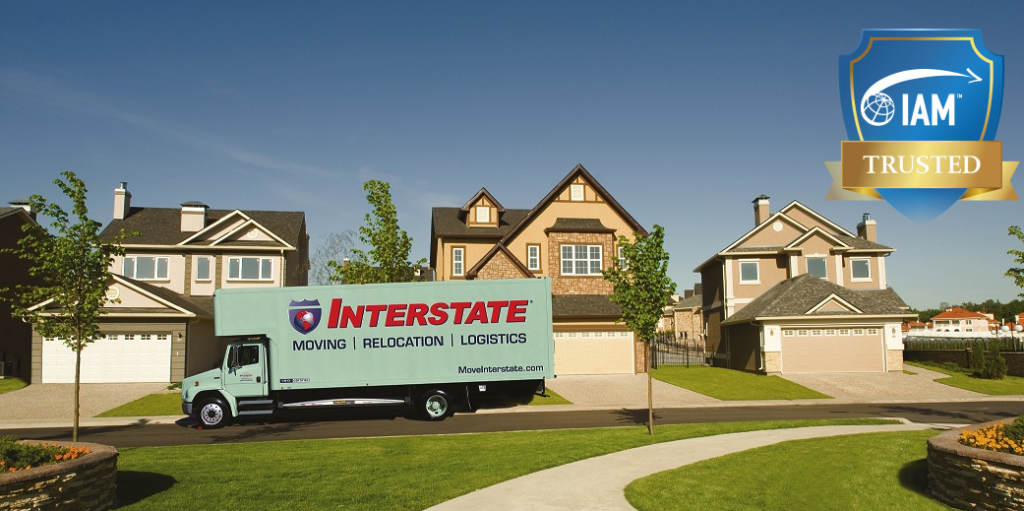 New York State Compliance
Status: Regulated
Regulatory Oversight: NY Department of Transportation
NY DOT Website: https://www.dot.ny.gov/divisions/operating/osss/truck/moving
Household Goods Movers
The New York State Department of Transportation is responsible for the licensing, safety and insurance of motor carriers for hire operating within the state. In addition, the Department oversees the rates and services of household goods movers providing residential moving services. Movers are required to maintain minimum levels of liability, cargo, and workers' compensation insurance at all times.
If you are moving within New York State, here are some helpful tips when choosing a mover…
Tips from NY Department of Transportation – Office of Modal Safety & Security
Obtaining an Authorized Mover
Every mover authorized by the Department must, in its advertising or soliciting, give its name, certificate number and address. Be wary of any mover who provides only a telephone number and cannot give you its certificate number.
Cost of Service
The cost of your move is determined by the rates in the mover=s tariff which is on file with the Department. Some movers may give you a written statement of probable cost (estimate), after looking over your household effects. If the final cost exceeds the amount in this statement substantially, the mover must, at your request, give you 15 days to pay the balance of the excess, as provided in our regulations.
Liability of the Mover
Movers are not liable for the full value of lost or damaged goods unless special arrangements are made. Have the mover explain what the minimum standard liability is, and how you may get additional protection.
Claims
You must have proof of your claim. The best proof will be written notations on the shipping papers made at the time of delivery.
Pickup and Delivery Dates
If the mover cannot make the pickup or delivery at the time and date you have agreed upon, the mover must notify you of the delay and of the new date or period of time when the pickup or delivery will be made. To avoid these and other problems, and to help ensure a smooth move, you should carefully read the information provided by the NY DOT booklet – Summary of Information for Shippers of Household Goods, which covers, for your benefit and protection, many subjects and questions relating to your shipment of household goods.
Complaints
Intrastate (Moves WITHIN New York)The Department of Transportation grants licenses to moving companies that operate within New York State. If you've recently moved within New York State and have had a problem with your move, you can file a complaint with us and we'll look into the issues surrounding your move. Keep in mind that we only regulate moves that started and finished within New York.
If your move resulted in loss or damage, be sure to notify your mover IN WRITING as soon as possible. Movers are required to respond to a written claim within 30 days and resolve the claim in writing within 120 days. Keep in mind that a resolution can be payment in full, a compromise settlement, or a denial of the claim. If you are dissatisfied with the settlement of your loss or damage claim, you can seek a resolution in Small Claims Court. The Department of Transportation cannot adjudicate loss or damage claims. This is a civil matter and you must seek a resolution in court. If you obtain a judgment from a court, the mover must pay the judgment within 60 days. If you do not receive payment, the Department will assist you in collection of the judgment.
If you have a moving complaint for other than loss or damage, we may be able to help. If you feel that the mover has not honored the contract, has engaged in questionable business practices, or has failed to provide you with all of the appropriate paperwork, you can file a complaint with us. To file a complaint against a mover, download this Consumer Complaint Form
(Fillable Complaint Form).
After completing and signing the form, mail it to:
New York State Department of Transportation
Office of Safety and Security Services
50 Wolf Road, POD 53
Albany, New York 12232
Please enclose copies of all paperwork and correspondence between you and your mover. Once we receive your complaint we will send you a letter advising you as to how your complaint will be handled. If you have any questions, you can contact us by e-mail at nymoving@dot.state.ny.us or by telephone at 1(518) 457-6512.
Small Claims Court
If you suffered loss or damage as a result of your move, notify your moving company in writing as soon as possible. The company is required to acknowledge your claim in writing within 30 days. The company has 120 days to settle your claim. If you are unhappy with the resolution of your claim, and are unable to resolve your differences with the company, you can seek resolution in court. Please refer to the following guide to small claims court
for information regarding the process.
Consumer Information
New York State Department of Transportation
Office of Safety and Security Services
50 Wolf Road, POD 53
Albany, New York 12232
Tel: (518) 457-6512
E-mail: nymoving@dot.ny.gov