Companies that provide local and intrastate moving services must meet all the general business, equipment and vehicle licensing requirements as well as maintain state-mandated insurance for both business and workers compensation. The local and intrastate moving regulations for Iowa are provided on this page.
IAMTrusted and IAMX-Validated movers have their documentation or direct resource links (backing up their listed years in service, association memberships, quality and compliance qualifications) available for your own verification at IAMTrusted.org. Validation for local and intrastate compliance can be viewed by clicking the "Intra Lic" link in the respective company listing.
This page is sponsored by: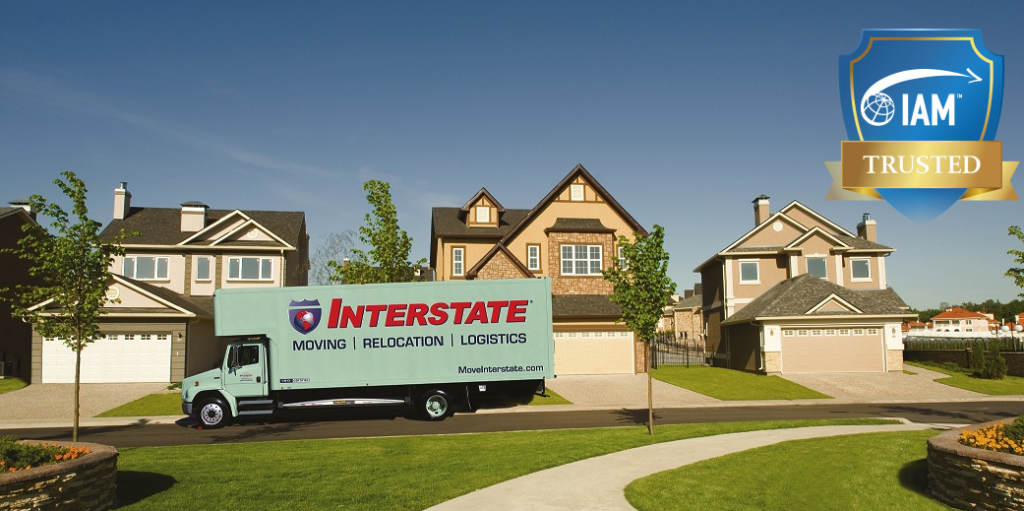 Louisiana State Compliance
Status: Regulated
Regulatory Oversight: Louisiana Public Service Commission
Drive Kentucky Website: http://www.lpsc.louisiana.gov/trans_hg1.aspx
Household Goods Movers
If you are moving household goods from one location within Louisiana to another location within Louisiana, the move is regulated by the Louisiana Public Service Commission ("LPSC"). Please ensure that the mover you have retained to move your household goods is registered and in good standing with the LPSC. You may contact the Transportation Division of the LPSC with any further questions before your move. In the event that you experienced sub-standard service during your move or you have discovered that the mover you retained was not registered with the LPSC, you may file a complaint with the Transportation Division and an investigation will be opened.
CLICK HERE FOR A COMPLAINT FORM
Notice: Pursuant to General Order dated July 12, 2013; all customers have the right to a written estimate from their household goods mover. The customer may elect to waive this right so long as the waiver clearly notifies the customer of the right to a written estimate. Additional consumer protections are available pursuant to the General Order. Please click the link below to view General Order dated July 12, 2013.

General Order dated July 12, 2013 – Estimates Required by Household Goods Carriers
Household Goods Movers that are currently registered with the LPSC may be researched as detailed in the following link. Commission Staff can confirm whether there are outstanding fines or citations against a carrier should you request that information.

Search Household Goods Movers HERE
For additional information please refer to the FAQ's section. FAQ's Section
Consumer Information
Bill of Lading/Contract
The bill of lading is the contract between you and your mover. The mover is required by law to prepare a bill of lading for every shipment it transports. The information on a bill of lading is required to be the same information shown on the order for service. The driver who loads your shipment must give you a copy of the bill of lading before loading your furniture.
Be sure the bill of lading includes the movers' name, address, license number, and telephone number where you can reach them. It should also indicate an address and telephone number, provided by you, where the mover can communicate information regarding your shipment. The bill of lading should also include the loading and delivery dates, storage instructions, if any, and the declared or excess valuation of your shipment (refer to Placing a Value on your Household Possessions). You are required to sign the bill of lading.
It is your responsibility to read the bill of lading (front & back) before you sign it. If you do not agree with something on the bill of lading, do not sign it until you are satisfied that it indicates the service you have ordered.
The bill of lading requires the mover to provide the services you have requested and that you must pay the mover the charges for these services.
The bill of lading is an important document. Do not lose or misplace your copy. You should have it available until your shipment is delivered, all charges are paid and all claims, if any, are settled. Do not underestimate the importance of the bill of lading.
Complaints
Your first step should be to contact the mover in writing and explain the problem in detail. Often, you will be able to resolve matters at this level with little difficulty. If you cannot resolve your issues with the mover, you should contact the KYTC. The Cabinet's Division of Motor Carriers is obligated to investigate written complaints.
Selecting a Mover
A personal recommendation is the best way to start. Whether you use a company recommended by friends or choose a company through its advertising, be sure that any company you contact has an up-to-date KYTC operating certificate number.
This is important because, in order to obtain authority to operate in Kentucky, moving companies must be licensed by the KYTC. They are subject to State laws and the Cabinets rules and regulations, designed to protect the consumer. For example, movers licensed by the KYTC are required to carry a minimum amount of cargo insurance. However, your ability to recover for loss or damage is dependent upon your agreement with the mover. All movers are also required to file a Tariff containing the rates charged for various moving services. The Tariff is filed with the KYTC's Division of Motor Carriers and is available to the public.
Importance of Estimates
A written estimate where a company representative comes to your home is one of your best safeguards against overcharges and other potential issues. Verbal estimates over the phone or email are not very good estimates.
To obtain a reasonably accurate estimate, you must show the estimator everything you intend to ship. An estimate is not a bid or a contract and choosing the mover submitting the lowest estimate will not assure you of the lowest cost move. Regardless of any estimate provided, the final amount you must pay for your move is determined by the hourly rate or actual weight of your household goods, the amount of packing completed and any other additional services performed by the mover. This information is contained in the carrier's tariff.
Be sure to ask about all additional costs when you are given an estimate for your move. For example, moves based on hourly rates will be assessed a travel time charge in addition to the actual time it takes to complete your move. Travel time charges are calculated on the distance between the original point of loading and final point of unloading. Mileage is determined in accordance with approved mileage guides or vehicle odometer readings. For moves based on the weight of the shipment, the mover will not charge additionally for travel time.
Consumer Information