Companies that provide local and intrastate moving services must meet all the general business, equipment and vehicle licensing requirements as well as maintain state-mandated insurance for both business and workers compensation. Florida's local and intrastate moving regulations are provided on this page.
IAMTrusted and IAMX-Validated movers have their documentation or direct resource links (backing up their listed years in service, association memberships, quality and compliance qualifications) available for your own verification at IAMTrusted.org. Validation for local and intrastate compliance can be viewed by clicking the "Intra Lic" link in the respective company listing.
This page is sponsored by: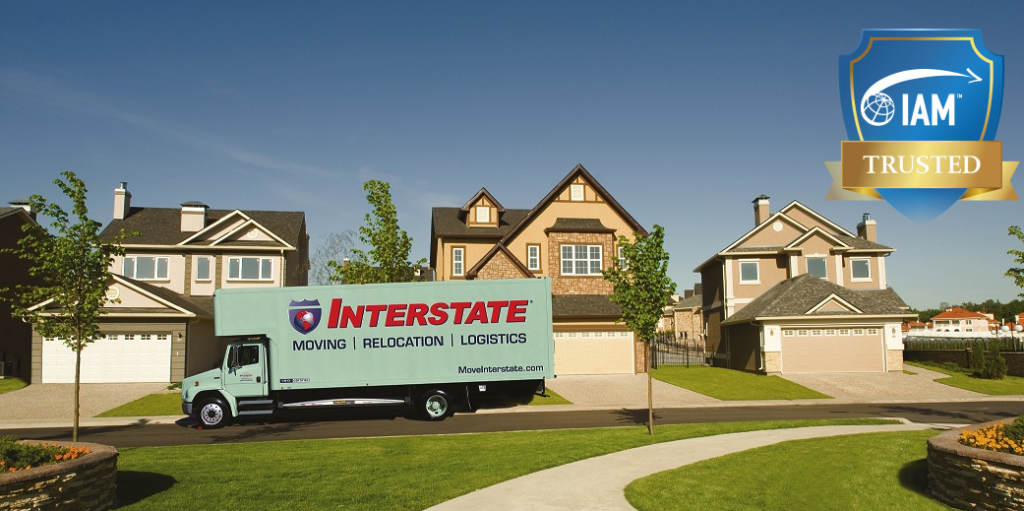 Florida State Compliance
Status: Regulated
Regulatory Oversight: Florida Department of Agriculture and Consumer Services
FDACS Website: https://www.fdacs.gov/Consumer-Resources/Consumer-Rights-and-Responsibilities/Moving-Within-Florida
Household Goods Movers
Intrastate moving companies (movers that help you relocate inside the state of Florida) are required to register with the Florida Department of Agriculture and Consumer Services (FDACS). To find out if a company is registered and if it has any complaints filed against it, use our Business/Complaint Lookup or call 1-800-HELP-FLA (435-7352).
Learning if a mover is registered with FDACS should be your first step when researching a company to handle your moving and storage needs. In addition, find out the following information:
How long has the company been in business?
Does the company offer extra services, such as packing, unpacking and storage?
What type of protection does the company offer against loss or damage?
Does the mover have a good reputation for settling claims?
Does the company offer arbitration for claim disputes?
Does the company have a good record of meeting its delivery schedules?
Can the company provide proof of workers' compensation coverage, general and legal liability coverage?
Plan Ahead
Estimate that it will take between two and six weeks to plan and prepare for a move. During this period, have at least three moving companies evaluate the items being moved and provide a detailed estimate.
The mover's estimator should actually see the items to be moved so that a reasonable and accurate estimate can be provided. While phone and internet estimates can be a useful tool for a rough estimate, they are no substitute for having a trained and experienced estimator come to your house in person.
Schedule the Move Wisely
Late May through August is typically a busy time for moving companies, so it's best, if possible, to schedule a move during spring or late fall. Keep in mind that weekend rates tend to be highest, both for truck rental agencies and moving companies.
Estimate and Contract
Prior to providing you with any moving services, your mover must supply an estimate and contract, in writing. The estimate and contract must be signed by both parties and include the following:
Name, telephone number, physical address and state registration number of the mover
Date the contract or estimate was prepared and proposed date of the actual move
Appropriate pickup and delivery address, name and telephone numbers of the shipper
Name, telephone number and physical address where the goods will be held, if necessary
Itemized breakdown, description and total of all costs and services provided
Acceptable forms of payment available
Make sure that the dates for packing, loading and delivery are part of the contract and provided to you in writing. Understand what the price is based on:
Appliance servicing
Cubic footage
Hourly rates
Stair/elevator charge
Number of items
Packing/unpacking
Long carry charges
Before you sign an estimate or contract:
Make sure all the services you requested and require are on the estimate and contract.
Provide your delivery address and all phone numbers where you can be contacted at origin, en route and at your destination.
Check your homeowners insurance policy before moving to see if you are covered for damage or loss during a move by a professional moving company. If not, the insurance company may provide a rider to your policy at an additional fee. You may also be able to arrange with the mover for full depreciated or full replacement valuation.
Liability for Loss/Damage
Moving companies are required to assume some basic liability by carrying legal liability valuation and insurance coverage. Moving companies must also carry cargo legal liability coverage (loss or damage to household goods resulting from the negligence of the mover, its employees or agents, in an amount not less than $10,000 per incident).
Movers must provide motor vehicle coverage, including combined bodily injury and property damage liability coverage in the following minimum amounts:
$50,000 per occurrence ——for a commercial motor vehicle with a gross weight of less than 35,000 pounds.
$100,000 per occurrence ——for a commercial motor vehicle with a gross weight of more than 35,000 pounds, but less than 44,000 pounds.
$300,000— —per occurrence for a commercial motor vehicle with a gross weight of 44,000 pounds or more.
The law also provides for a limitation on the release of the mover's liability for the value of a shipper's goods at a rate not less than 60 cents per pound, per article. Your mover must disclose this limitation of liability to you, in writing, at the time the estimate or contract for services is executed and prior to any services being provided to you. Your mover must also inform you of the opportunity to reject or select additional valuation for goods being moved.
Packing
When a moving company does the packing, you will be charged not only for the labor to pack or unpack your goods but also for the containers and packing materials used. You may be able to perform some of the packing yourself. Ask your mover if a do-it-yourself packing guide is available.
Here are some tips for successful packing:
Allow four weeks to pack; the task can be much more time consuming than it appears.
Consider packing less valuable items yourself and having the mover pack the rest.
Suitable boxes may be found at local merchants. Do not use plastic bags or boxes that cannot be closed and sealed. Pack properly — do not exceed the box's weight rating, which should be stamped on the box.
Pack heavy items in small boxes and light items in large boxes.
Wrap fragile items in tissue paper or bubble wrap.
Number each box and keep an inventory list of the contents.
Mark each box with the room in the new house where it should be placed.
If you choose to have movers pack your goods, this will be done before the actual moving day (usually one or two days prior). Make plans to be there to observe and provide direction. The more involved you are with your mover, the better the process is likely to go.
Be aware that delays can occur. Before the packers arrive, make sure you have set aside any personal items you will want to take with you, including such things as medicines. If you will need something immediately when you arrive at your new home, take it with you — do not pack it.
Before you sign the packing order, make sure all items you want moved are packed and that the carton count matches the packing order form.
Terms to Know
Storage
Many movers will store your possessions when requested. Remember that there is a charge for storage services. You should also know that the additional handling of your goods into and out of storage increases the possibility of damages.
Inventory
Except on local moves, your mover will normally write an inventory of the items being moved before loading the items on the delivery vehicle. The mover will walk through the house and place a numbered sticker on each item being moved and provide a description (including condition, or preexisting damage) of that item.
Make sure your mover provides detailed descriptions of the preexisting damage of each item. If the damage description is unclear or confusing, ask for clarification before the items are moved.
Be sure to get a copy of the inventory list and contract for your records.
Hostage Move
Scams can occur whether you are dealing directly with a moving company or using a broker. One such scam occurs when a moving company quotes a low price to secure your business, then increases the cost substantially after loading your household goods onto the truck. If you refuse to pay, the company will hold your belongings hostage until you comply. Keep a copy of your contract with you during the move to be able to show law enforcement if necessary. It is a third-degree felony for a mover to refuse to relinquish your household goods if law enforcement has determined you have tendered payment in the amount of the written estimate or contract.
If You Have a Claim
Make your mover aware of your claim, in writing, as quickly as possible. The moving company can give you specific instructions on how to file a claim.
If the company does not handle the claim satisfactorily, file a complaint with FDACS. You can file a complaint online or by calling 1-800-HELP-FLA (435-7352).